If you don't have any examples of your work, then take the time to write up a few short pieces (500 to 1,000 words) just so that you have something to show a potential client in case they ever ask. Any way that you can showcase your work puts you ahead of the competition.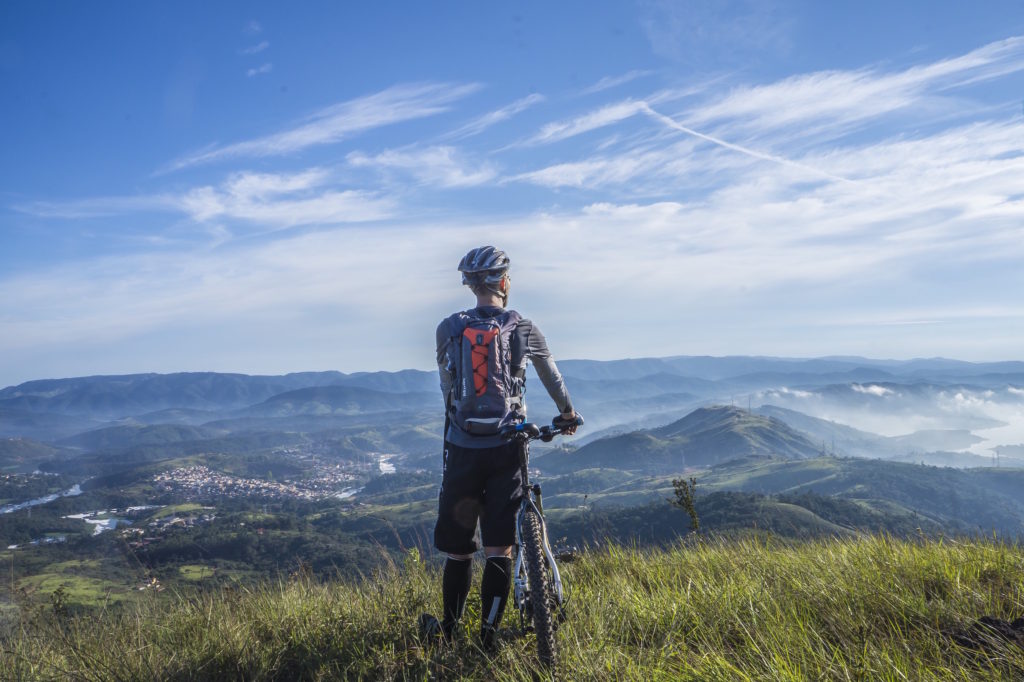 ) Know when to write for free. and when to say "no."
The company/person is a well-known name you can use as a resume builder. Ex: If you want to be a marketer and Seth Godin asks for your help on a page. then say yes to this gig. You can now say you've worked with Seth Godin which greatly adds to your credibility.
The company/person is a hero of yours, and you want to work with them no matter what. Ex: If Tesla or SpaceX were to ask for a bit of your advice, and you really love those companies, then say yes.
The company/person has a huge audience, and you will be getting credit for your work. Ex: If a blog with an active audience and 10x the readers you have asks for a guest post, they promise to also promote and email your article, and you're definitely getting credit & links to your own site, then say yes.
If I catch you working for some shitty small insurance company that is "paying you in experience" . I will personally find you and smack the pen out of your hand and then smack you in the face for being so dumb.
Amazing Freelance Writing Jobs From Home That Pay $100+ Each (Get Paid to Work From Home – Even as a BEGINNER!)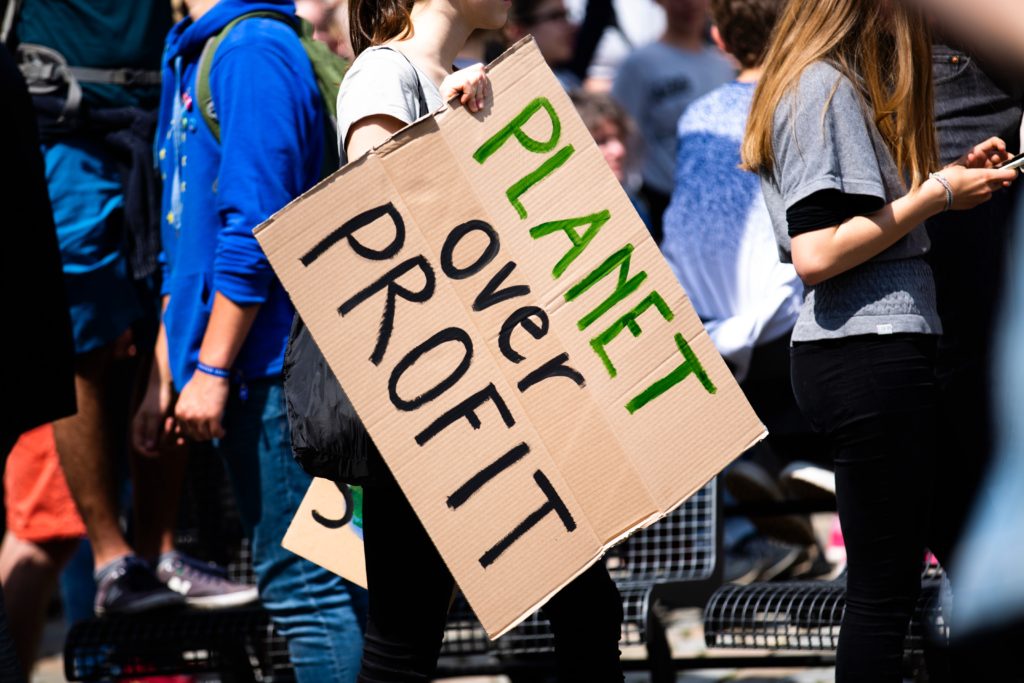 1. Autostraddle: Cover queer/transgender lifestyle
Pay: Up to $150
This queer and transgender lifestyle magazine focuses on everything from beauty to entertainment and politics. They want pitches ( click here to see examples of successful pitches! ) from the demographic they represent and are especially keen to hear from POCs.
2. Bitch Media: Make money from your pop culture obsessions
Pay: Up to $150-500,000
Bitch Media is all about feminism and pop culture. They accept personal essays, opinion pieces, and reported stories, as well as photo essays and illustrations.
3. Briarpatch Magazine: Shine light on social issues
Pay: $250
4. Dame Magazine: Write for a respected women's magazine
Pay: Around $200
One of the most highly-regarded feminist magazines, Dame wants stories relevant to smart women who are interested in knowing about the world around them. News, politics, culture, and science are some of their topics.
5. Femme Feminism: Explore fashion and feminism
Pay: Up to $100
6. Food First: Delve into food justice issues
Pay: $300
The focus of Food First is figuring out ways to end food insecurity. Send over stories about people who are affected by this issues, possible solutions, and more.
7. Huck Magazine: Write about radical culture
Pay: Up to $500
Describing itself as a magazine for those who are self-prescribed radical and independent, Huck covers culture, outdoors, arts, news, opinion, and profiles from an alternative lense.
Do you need qualifications to be a freelance writer?
Don't let a lack of experience prevent you from diving into freelancing. You don't need any fancy, expensive certifications or degrees to be a freelance writer, but you should, you know, actually be a decent writer. And even more importantly, you need to learn how to pitch and how to run a business, so you can get jobs and make money writing.
So — what should you say you could write, for these first writing clients? Here are some great newbie, entry-level writing projects you can pitch for to break into the biz, along with some thoughts on pricing:
1. Rewrite local small-business websites
I know, they're a mess! Offer to rewrite theirs. Or to add some new content. Perhaps they could use a press page, to help them get free media mentions. Or they have no 'About us' page with team bios and the company's story. I find those are the most common missing pages on small-biz sites.
If you love writing and have had feedback you write well over the years, it's a guarantee you'll be able to create something stronger than Joe Businessguy wrote on his own.
2. Find abandoned business blogs
Many small businesses start a blog, because execs know it can be a great way to improve their website's search rankings, deepen customer bonds, and build their authority as a go-to expert in their space.
Abandoned business blogs — where there's been no post for 6 months or a year or more — are legion. Pick an industry you know a bit about, search up companies in your region, and take a look.
Pricing: Start out at $50-$100 for short blog posts (500-750 words or so) from bitty companies, if you need first samples. Go up from there. My coaching students get $500 a post and more, from bigger companies, so there is move-up opportunity.
3. Write business emails
Ever make a purchase and not get a sequence of emails afterwards that offers to sell you more, or keeps building the relationship? Many, many businesses rely on email marketing.
Freelance writing job boards
Freelance writing job boards are ideal places to start your freelance writing journey. It is easier to land jobs on freelance writing boards as a beginner. And trust me, once you land your first job here, your confidence as a writer will be over the ceiling.
Freelance writing boards post a lot of writing tasks on their platforms. They have new jobs, almost hourly. Their entry-level is low, making them even friendlier and less competitive.
1. ProBlogger
A lot of writers consider Problogger to be their best pick when it comes to freelance writing gigs. What I love most about this site that you can search for using keywords. This feature lets you find work in your niches with ease.
Finding jobs here can be a little tasking than most other job boards. A lot of bloggers and freelance writers are members of this platform. Be prepared to send a few pitches daily to land jobs.
2. BloggingPro
BloggingPro is a free writing job board you may want to look at. They sort their jobs depending on types, i.e. freelance, internship, part-time, temporary, or full time. When applying for a job, make sure it fits what you are looking for.
3. All Freelance Writing, formerly known as All Indie Writers
You can quickly sort jobs depending on your level and your pay rates. The pay ranges are categorized into 'low pay,' 'semi-pro', and pro. This lets you spot gigs that are worth your experience easily.
4. Mediabistro
Mediabistro has been an excellent resource for freelance writers for over 20 years. They let you view job openings and apply for what interests you, free of charge. Furthermore, they offer free training courses in different fields, such as social media marketing and the fundamentals of public relations.
5. Freelance Writer's Den
You need a subscription to find gigs on a Freelance Writer's Den. With a membership worth $25 per month, you can land some good-paying writing gigs. They accept members from their waiting list. What I love most about this site is the writing resources they offer their members. They have three live training sessions every month. These resources are a sure way to build your skills as a beginner.
Conclusion
Freelance writing is a rewarding line of work to be involved in, and the freedoms that come along with it are an added bonus that makes the job even more appealing.
The trick to being a successful freelance writer is always to market yourself and never stop pitching. With the right amount of self-marketing, you'll soon be well on your way to being well-known in this field of work.
Like This Article? Pin it!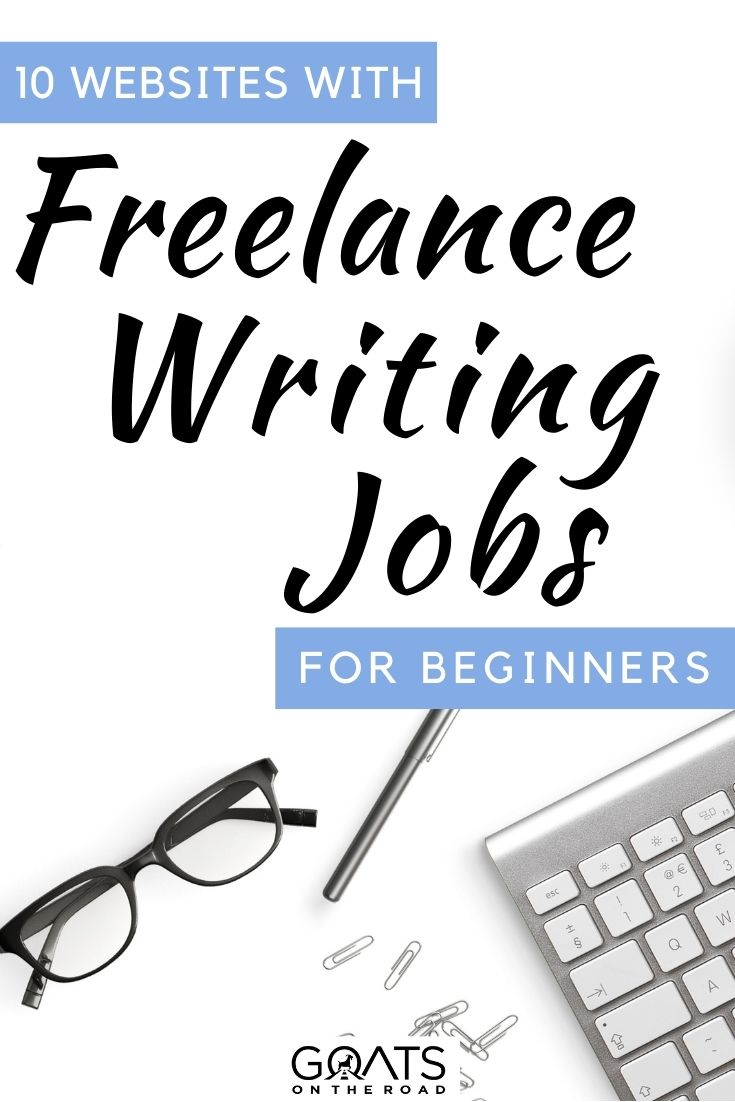 Disclaimer:Goats On The Road is an Amazon Associate and also an affiliate for some other retailers. This means we earn commissions if you click links on our blog and purchase from those retailers.
References:
https://copywritingcourse.com/freelance-writing-jobs-for-beginners/
https://www.writingrevolt.com/freelance-writing-jobs-from-home/
https://makealivingwriting.com/freelance-writing-jobs-for-beginners/
https://workathomesmart.com/freelance-writing-jobs-online-for-beginners/
https://www.goatsontheroad.com/freelance-writing-jobs-for-beginners/