Active voice helps create succinct, reader-friendly sentences. It's also more direct; when you speak directly to the audience ("You can do it") it's more engaging than saying "It can be done." This is important on your website FAQ page as well.
Know your audience
It sounds simple, but so many writers put pen to paper—or finger to keyboard—before thinking about who it is they're trying to reach. Before drafting content, ask yourself these questions: Who is my primary audience? What about a secondary audience who can influence and inform my primary audience? How will they find my site online?
For example, say you're creating a coaching website or an online portfolio. Your primary audience might be existing clients. However, your secondary audience is much broader and could include other professionals, reporters, or anyone who might need your services in the future. You'll need to make sure your content is both accessible and interesting to all of these audiences. What kind of questions might these groups ask about a particular topic? Where are they most active online? What kind of information do they need?
Audiences find web content through many different paths—social media sharing, links from other websites, email sharing, and search engines. That last method is especially important when you write for the web. Text could be extremely well-written and informative, but if it's not optimized for search engines, chances are few people will find it. Think of your audience again: what search terms would they type into Google? If you're posting a resume online or making a website for your freelance work, what kind of jobs are you looking for? Make sure to include those terms in headlines and sub-headers.
Follow the "inverted pyramid" model
Web readers have short attention spans—they'll decide whether your site has the information they need in seconds. Structure your content like an upside-down pyramid or cone. The most important messages go at the top of the page. Then, gradually drill down to the more specific, supporting information.
For example, say you're creating a web page about a conference. The most pertinent details—a description of the theme, date, and location—would appear at the top of the page. Supporting details like speakers and their lecture topics would follow. The less important information—such as conference organizers, the history of the conference series or a list of related resources—would appear at the bottom of the page.
Bring your business online with Jimdo.
These two graphs can help you conceptualize the structure of your site.
How to Write Website Content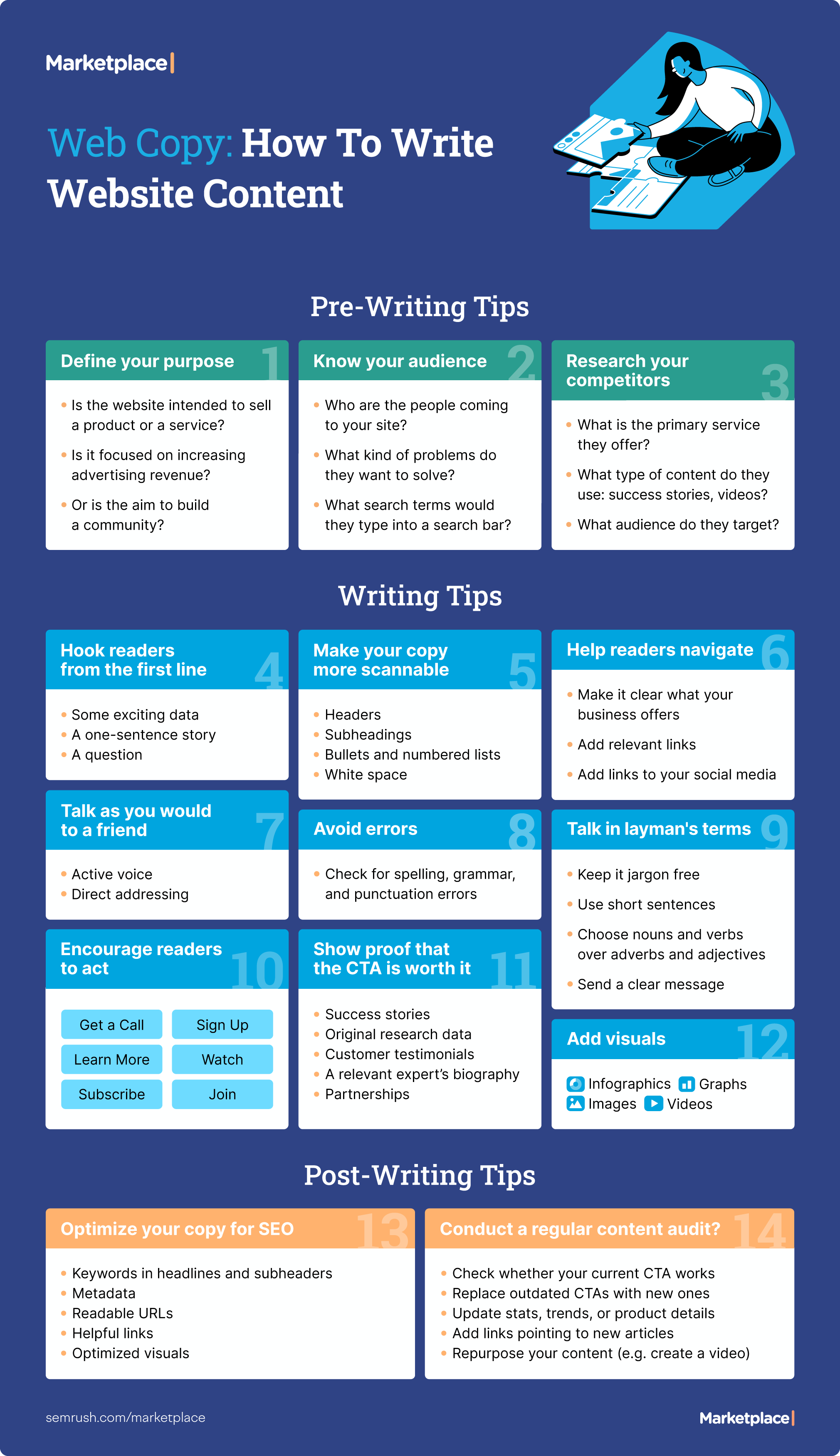 Pre-Writing Tips
Tip #1: Define Your Purpose
The single most important thing for any writer of copy is to understand its purpose. Knowing your end goal from the outset helps you craft the perfect piece of content and an ideal call-to-action statement (I'll talk more about CTAs in Writing Tips).
Tip #2: Understand Your Target Audience
Let's say selling is your primary goal. You can determine the best methods of selling only by knowing your audience. The more you know about your prospects, the better you can convert them into paying customers.
If you can learn to write in the ways in which your visitors speak or search, you can start building up a relationship of trust. And if you answer their specific question, they may become your loyal audience and clients.

Tip #3: Know Your Competitors
It's likely that visitors to your website will also be considering the competition, so you need to make a strategic decision about whether to offer similar content or branch out and offer something different. Research can be an excellent way to spot trends among competitors and get ahead of the game.
"Look at the search results to determine how feasible it even is to rank, how we should structure our content, tone/sentiment analysis, what featured/rich snippets we can earn, and whether to focus on informational and/or transactional content."
"Identify which pieces of content are driving engagement, be it traffic (estimated of course), likes, shares, etc. Social signals send a clear message in terms of what your shared audience finds valuable and interesting. Use those pages and compare page titles, meta descriptions, and type of content (long/short form, video content, etc.)."
Writing Tips
Tip #4: Hook Your Readers from the First Line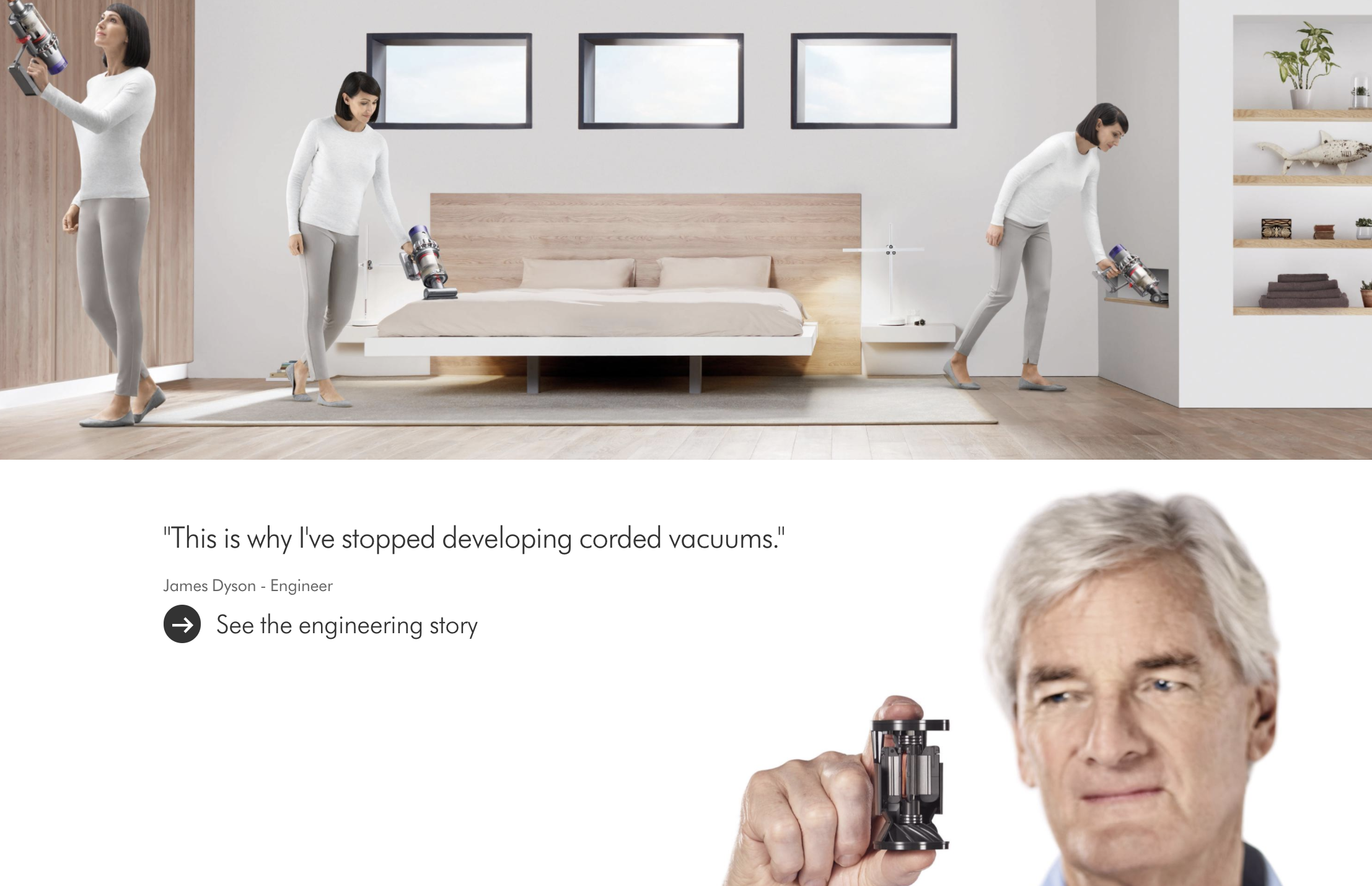 Tip #5: Make Your Copy Scannable
The layout is important too. Most people skim read, so to ensure that the text is easily scannable, you should include headers, bulleted and numbered lists, descriptive subheadings, and white space between paragraphs.
Tip #6: Help Readers Navigate
Remember that there are multiple routes through which audiences find web content. It could be from a post shared on social media, via links on other websites, via a marketing email, or through a search engine results page.
It's also a good idea to post links to your social media accounts prominently to create a connection between your brand and visitors. They may leave the site, but remain your social media subscriber and return to the site.
Tip #7: Talk to Readers as You Would a Friend
Active voice: use sentence structure like "You can order our services" instead of "Our services can be ordered." The passive voice is relevant when you want to sound more formal; in other cases, use the active voice to sound more personal.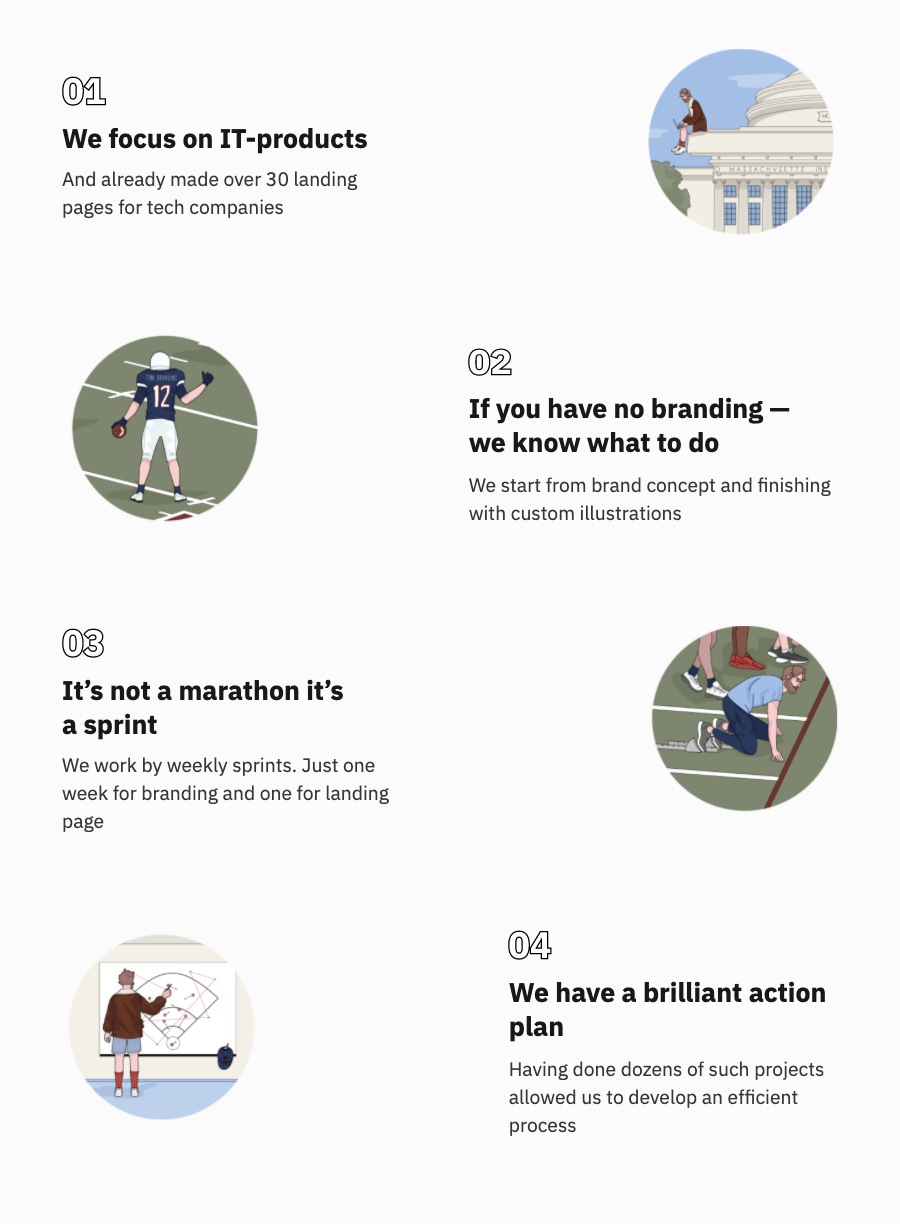 Tip #8: Talk in Layman's Terms
Continuing the idea of the conciseness of your copy, keep your copy simple. Research from The Literacy Project tells us that the average American reads at 7th to 8th-grade level. If you use simple language, your readers might be more likely to understand and remember more.
Tip #9: Avoid Spelling, Grammar, or Punctuation Errors
Tip #10: Encourage Readers to Act
Tip #11: Demonstrate Proof that the CTA Is Worth It
A good strategy is to include some proof to back up statements you have made about your products or services. This might be through success stories, original research data, customer testimonials, a relevant expert's biography, or partnerships. This will help show your expertise and dispel any doubts that may inhibit the customer's action.
The Different Types of Website Content Writing
Brand content. This includes all your corporate pages, such as your company profile, history and milestones, team bios, customer testimonials, career section, and press releases.
Blog. There are different types of content you can create for your blog. You can write how-to articles, interviews and Q&As, product guides, competitor comparisons, listicles, tips, best practices, and checklists.
Product pages. If you have an e-commerce store, you should have product descriptions and checkout pages. Otherwise, you create pages detailing your products or services along with a CTA or lead form.
Landing pages. These long, detailed pages either capture leads or generate sales. Use landing pages to describe the pain points of your customers, offer the solutions you're providing, outline testimonials of your customers, give answers to possible objections, and list the price and value you're offering.
Support pages and documents. You can create FAQs, a knowledge base, and a contact page for customers to get support. You may also include product manuals, technical documents, and how-to videos in the mix.
Long-form content. If you want to establish thought leadership, you back it up with authoritative, long-form content on your website or make it available for download. This includes research reports, case studies, whitepapers, and e-books.
Email. This is a specialized form of content writing that covers different stages of the sales funnel. Create drip campaigns to move email subscribers toward a purchase. Send out promotional email campaigns to generate sales. Craft transactional emails to confirm orders or upsell products. And write newsletters to nurture loyal customers.
Social media posts. Creating content for social media is unique. Create short, attention-grabbing copy. Be sure to use striking visuals and compelling videos to engage people.
Scripts. With the rise of videos, podcasts, and webinars, consider creating this type of content to incorporate into your website. This requires writing scripts purposefully written for this kind of media.
The three most popular and effective types of content writing are case studies, pre-produced videos, and eBooks or whitepapers that prospective users can download and read, according to a 2018 study by the Content Marketing Institute . Once you've created a website to be proud of, it's time to fill it in with content of these types.
Of these most popular content types, marketers that were surveyed for the study said that eBooks/whitepapers were the most effective at driving conversions and generating new business. That is because these long-form pieces of content are located at the bottom of the marketing funnel, educating customers in-depth about the exact benefits and outcomes they will gain by choosing you over the competition. Putting these pieces behind a form is a great way to gain contact information and other insights about potential leads.
Though case studies are very popular and necessary to create, they are less effective at converting new business in and of themselves, because they are located closer to the top of the funnel. A case study is a storytelling summary of a client relationship or project where your services or product have led to success. While this content will get potential customers interested in learning more, it's not as likely to convince them to buy all on its own.
Though videos are the most-consumed content on the Web, they don't show up as either effective or ineffective in the study. While you might want to eventually create some videos to meet user expectations and engage different types of audiences, this may be best prioritized as an evolution of your content strategy, not its foundation.
Sources:
https://www.jimdo.com/blog/11-golden-rules-of-writing-website-content/
https://www.semrush.com/blog/14-tips-for-writing-awesome-website-content/
https://www.demandjump.com/blog/what-is-the-best-content-for-websites